The annual ACM SIGKDD conference is the premier international forum for data mining researchers and practitioners from academia, industry, and government to share their ideas, research results and experiences. KDD-08 will feature keynote presentations, oral paper presentations, poster sessions, workshops, tutorials, panels, exhibits, demonstrations, and the KDD Cup competition.
News
---
26 September 2008
We now have some videos of the lectures online! They are available at http://videolectures.net/kdd08_las_vegas/. Please check that site on Monday and Wednesday for additional videos to be posted.
9 September 2008
Thanks to everyone for making KDD-2008 such a successful conference! We hope you all enjoyed it. Some photos from the conference have been posted.
15 August 2008
The bus schedules have been updated again. Please check the travel page for additional details.
8 August 2008
Please note that the program schedule and bus schedules have been updated.
4 August 2008
All paper assignments and sessions have been posted to the program. In addition, room locations have been added to the program.
30 July 2008
The bus schedule for travel between the airport and the hotel is now up. In addition, the bus schedule for travel between the hotel and Las Vegas is available as well. Both schedules are posted on the travel page.
24 July 2008
Travel details have been updated on information regarding the Loews Lake Las Vegas. The hotel is currently sold out for both Saturday and Sunday night (the 23rd and 24th). Please check the travel page for more details on alternate hotels.
11 July 2008
The invited talk information for the industrial/government track has been posted to the general program. The research track invited talks are also on the page page.
Supporters
---
Organizational Sponsor

Platinum Supporters
Gold Supporters
Silver Supporters
Best Industrial Track Paper Award Supporter

Best Student Paper Award Supporter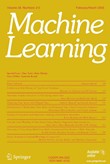 Conference Wireless Access Supporter

Student Travel Supporters
Exhibitors - Many of the above supporters and also the following companies